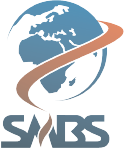 Mark Your Calendar
SMBS Starts
Program Details
Here is a break down of the five month program:
DURING THE SEMESTER:
Lectures with various teachers for January through May
Choir Tour across the United States in April
Missionary training and equipping for missions after graduation
Graduation
AFTER THE SEMESTER, STUDENTS:
Go on their missions trip
Go back home and serve in their local church/ community
Volunteer at SMBS, TBS, IDT, Camps
OUR MISSION
We choose to live according to HIS will by focusing on these Biblical principles:
"Go and make disciples…"
Matt 28:19
"Go and make disciples…"
Matt 28:19
"Go and preach to all nations…"
Mark 16:15
"Go and preach to all nations…"
Mark 16:15
About SMBS
This five month program is designed for Slavic-American young adults. The mission is to teach fundamental biblical knowledge and inspire students take part in missionary work. SMBS was established in 2005 and was a catalyst for all the programs and schools under SMBS Ministries.
This is the longest, most comprehensive full-time program in the United States among Slavic people that unites students from numerous churches, states, and countries.
Our program places heavy emphasis on missionary work, equipping students to go to many nations. We minister to people of different nations, socioeconomic statuses, and age groups locally in Jacksonville as well as different parts of the world.
We teach and equip Christians to be strong, active leaders and to build exemplary families. SMBS curriculum gives students the opportunity to not only gain Scriptural knowledge and grow spiritually but also to develop self-discipline and Christian character. Most importantly our graduates earn ministry experience that is vital in serving people.
Our major focus is to:
Teach Biblical foundations
Assist in determining calling
Provide practical ministry experience
Prepare missionaries through intensive training
Arrange short and long term missions trips to various countries
Support full-time missionaries and plant churches
Conduct camps for young adults and teenagers
Serve the local community
Our Vision
We choose to live according to HIS will by focusing on these Biblical principles:
Matt 28:19 "Go and make disciples…"
Mark 16:15 "Go and preach to all nations…"
Therefore, we teach and equip our students with fundamental Biblical principles while developing their ministry skills. We aim to raise strong Christian leaders, so that they may plant churches and serve people of different cultures, social statuses, and age groups: locally as well as globally.
Admissions
SMBS is accepting applications from prospective students who are 18 and agree with our Statement of Faith. Applications should be filled out by the applicant.
School Term Dates: January 10th, 2024 (Wednesday orientation) to May 25th, 2024 (Graduation). Students are required to participate in Sundays service on graduation weekend Sunday May 26th, 2024.
Fill out the on-line application for Admission. Application deadline is November 30th. If you apply after November 30th, 2023 11:59pm EST, please be prepared to pay a $100 late registration fee in addition to your total tuition.
Please do not forget to familiarize yourself with our Rules and Regulations.
*Please note: When you submit your application, your check will be cashed. However, this does not mean that you are accepted to SMBS. In the event that you are not accepted, you will receive a full refund of your deposit.
Program Cost
The program cost is $4,900 + a $50 non-refundable application fee.
Due with application submission: $550 ($500 deposit and $50 application fee)
THE PROGRAM COST COVERS:
Tuition

Housing

Utilities

Meals (breakfast and lunch Mon-Fri)

Events
PAYMENTS BREAKDOWN:
$50 application fee is non-refundable**

$500 conditionally refundable** deposit, counts towards program cost

$4400 balance is due by December 15th 1:00pm EST (late fees apply*)
The tuition cost does not include missionary trip expenses.
REMAINING BALANCE PAYMENT OPTIONS:
Due date: December 15th at 1 pm EST
Check 

Balance: $4,400 (CC fees do not apply)

Checks payable to SMBS

The envelope must be

postmarked

on or before the due date above

Mail the check to

SMBS Admissions, 2016 Anniston Rd. Jacksonville, FL 32246
Payment Plan

Balance: $4,400 + $490 (payment plan fee) + $120 (CC fees)

Fill out a

payment plan

agreement –

contract

.

The first payment of $ $978.00 must be made online by the due date above.
| Date | Payments | CC Fee | Comments | Late Fees* |
| --- | --- | --- | --- | --- |
| Deposit | $ 500.00 | $ 0.00 | Paid with your initial application | $ 0.00 |
| 12/15/23 | $978.00 | $22.00 | Must be paid online, CC fees apply | $ 200.00 |
| 01/15/24 | $978.00 | $22.00 | CC fees voided w/ cash or check | $ 50.00 |
| 02/15/24 | $978.00 | $22.00 | CC fees voided w/ cash or check | $ 50.00 |
| 03/15/24 | $978.00 | $22.00 | CC fees voided w/ cash or check | $ 50.00 |
| 04/15/24 | $978.00 | $22.00 | CC fees voided w/ cash or check | $ 50.00 |
* LATE FEES:
$100 late application fee for applications submitted after November 31st, 2023

$200 late fee for payments processed after December 15th, 1 pm EST

$50 late fee for monthly payment plan payment past due, see schedule above.
** REFUND POLICY:
Application fee – non-refundable.

Tuition deposit after an official acceptance – non-refundable.

Once you have been accepted to the program and you change your mind about attending or your circumstances change, you will NOT receive a refund of your deposit. In the event that your application is denied for various reasons, we will refund your tuition deposit in full.
Credit card processing fee – non-refundable.

Late application or late payment fee – non-refundable.

Payment plan fee – non-refundable.
TAX FILING:
SMBS program cost is not eligible as an educational institution to issue Form 1098 -T for a tax write-off.
DISCOUNTS/SCHOLARSHIPS:

Downtown Jacksonville
Jacksonville is the largest city in Florida by population and the largest city by area in the contiguous United States. It is located on the shores of the Atlantic Ocean in the northeastern part of the state. With warm temperatures throughout the year and dozens of beaches nearby, Jacksonville has unlimited recreational possibilities.
The city is divided by St. Johns River that flows through the city's downtown which is lined with skyscrapers and bridges.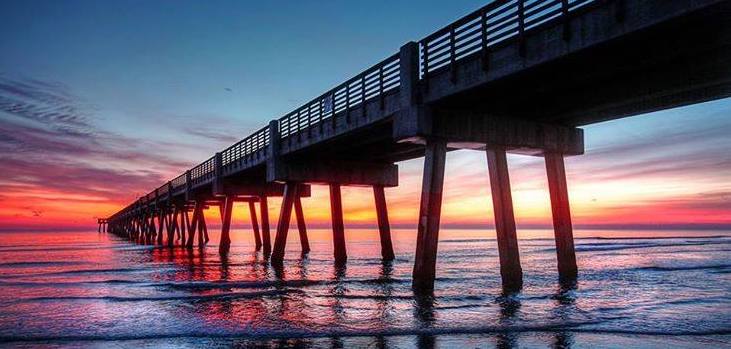 Jacksonville Beach Fishing Pier
The Atlantic coast of Northern Florida is a popular spot for surfing, swimming and boating. The Jacksonville Beach Fishing Pier is an accessible spot for fishing, with no license required.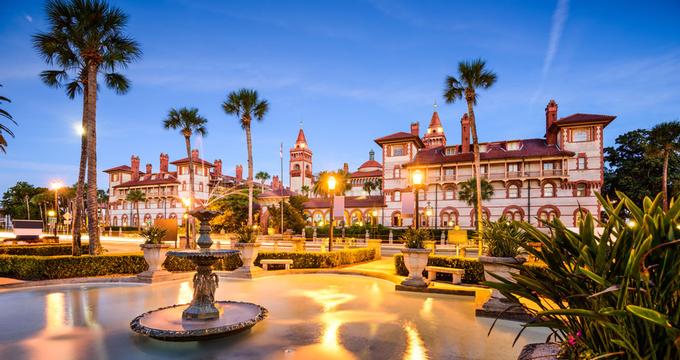 Downtown St. Augustine, FL
One of the closest most historical cities to Jacksonville is St. Augustine. It is located a short 45 minute drive south of Downtown Jacksonville.
This city is the oldest continuously occupied European settlement in the continental United States. Jacksonville is also about two hours away from Orlando, a popular theme park spot.
Curriculum
Much thought and prayer was invested in developing a curriculum that would allow students to gain Biblical knowledge, develop a personal relationship with God, learn to serve others, and prepare for missions.
Below are some of the major highlights:
Intensive 5 month program lasting from January to June.
Classes are held Monday through Friday from 9 am to 4 pm.
Methods of teaching include: lectures, exams, group work, presentations, literature reading, and a wide variety of practical activities that allow students to gain ministry experience.
IN SCHOOL ACTIVITIES
In-class Lectures
Teaching is done in a lecture style with a wide use of multimedia totaling approximately 700 hours. Students have the privilege of gaining knowledge from a new instructor each week which adds variety and diversity.
Group Presentations
The class is divided into small groups and given a choice of topics for their presentation. The presentation must last 50 minutes and follow specific guidelines with each student taking an active role in participation.
Video School
Once a week, along with the teacher's classroom lectures, students obtain additional knowledge through our unique video school program. It includes various films, documentaries, and talk shows. This resource prepares them for evangelizing, mission trips, and expands their overall worldview.
Exams
Each Monday, students will have an exam on the content that was presented the prior week. Questions will be available in only in English in multiple choice, short answer, and fill in the blank formats.
PRACTICAL AFTER SCHOOL ACTIVITIES
Good Deeds
A vital part of the SMBS curriculum is to help students develop sensitivity to the needs of others. Once a month, throughout the semester, students are required to find people with a need and respond to it by serving them practically. Students are given specific instructions and guidelines necessary to complete this assignment.
Jail Ministry
Our purpose is not just to give students the Biblical knowledge necessary for ministry, but also to provide the opportunity to learn to witness to people of different backgrounds, socioeconomic statuses, and age groups. We have developed a close relationship with our local juvenile detention center where local young people, under the age of 19 are detained. Our students go there prepared with skits, songs and powerful personal testimonies. Students learn to witness to young people on a personal level, pray for them, build relationships and call them to repentance.
Homeless Shelters
Another method of witnessing and serving the community involves weekly visits to the local homeless shelters where students help prepare and distribute dinners. In addition, students have the opportunity to sing, share testimonies, witness, and pray for the homeless men and women.
Nursing Homes
Often, the older population feels neglected and alone. With this in mind, SMBS students visit local nursing homes to spend time with the elderly living there. Students take time to talk about the Word of God, sing, organize events, listen and provide encouragement.
Street Evangelism
The class is divided into teams that take turns going into the streets of Jacksonville where they witness to people about God. This personal evangelism method, gives them the opportunity to not only tell unbelievers about Christ, but also gain experience and confidence which are crucial for work in the missions field.
Student Prayer
Students also have weekly group prayers, where they uplift each other, pray for needs, and have fellowship. Moreover, we strongly believe in developing a strong personal relationship with God; therefore, students have the opportunity to participate in a program that requires them to spend at least one hour daily in personal prayer and devotion.
Student Church
Along with a wide variety of practical experiences, SMBS offers students the opportunity to lead weekly student church services. They are divided into teams and are responsible for conducting a service from beginning to end.
Choir
All students partake in choir and attend weekly rehearsals where they are exposed to music appreciation and vocal training. The choir will participate in local church events and take trips to different churches in various states throughout the term.
Homework
Daily Bible Reading
Since the foundation of our school is the living Word of God, all students are encouraged to study the Bible on a deeper and more personal level. Each student is required to read a minimum of three chapters of the Bible daily.
Weekly Bible Verse
Key Bible verses are assigned to be memorized weekly which develops the ability to speak the Word of God from memory.
ADDITIONAL ACTIVITIES
Bible Quiz
Developing a discipline and passion for reading and studying the Word of God is one of the core goals of SMBS. In reaching this goal, the school administration uses a variety of methods. One of these methods is the Victory Bible Quiz, which is conducted annually on the school campus. The quiz is conducted in a very contemporary game show style with a host and an audience. It is based on a book of the Bible that students are given ahead of time to study. The students not only have a great opportunity to deepen and test their knowledge, but also to receive a monetary reward for first and second places to use toward the missions trip. The Bible Quiz is a bright and memorable project, which leaves an impression on both the participants and the viewers.
Missions Preparation Course
This unique course was designed by SMBS to provide students with as much resources as possible for missions. It includes one week of classroom instruction and one week of training outdoors where missions conditions are simulated. The content of this course includes descriptions of living conditions on the missions field, cultural variations, local customs, a large variety of practical methods for evangelizing, team dynamics, personal testimonies of current and previous missionaries and many other tips that are necessary for effectively conducting work on the missions field.
Choir Bus Tour
Students take trips to other churches in various cities and states to serve and encourage other Christians to get involved in missions and ministry. They travel in a charter bus, participate in church services, have great fellowship with the local youth, meet many new friends and get a chance to sightsee the US. One 2-3 week trip across the country is taken per semester.
Car Wash
The main purpose of this project is to help raise funds for missions department. Car washes at SMBS are very unique and exciting events. Dressed in SMBS t-shirts, with signs in hand, students encourage people to get a car wash. While washing cars, we offer refreshing drinks, provide an overview of the missions trip, and share our personal testimonies. This is one of the best ways to witness to people and to raise funds.
Church Services
A required part of the school curriculum is the attendance of the local "Living Stream Church" for personal encouragement and fellowship with local Christians. Students take part in both the church and youth services by preaching, singing, and sharing testimonies.
Talent Show
One evening in the semester is devoted to allowing students to show their talents and unique abilities in the areas of art, music, and drama.
Sports
Due to the intensity of the school program, it's hard to find much free time; however, when the opportunity arises, students enjoy playing soccer, volleyball, and basketball. Courts and fields are located on campus.
Graduation
Upon successful completion of the program and the satisfaction of all the necessary requirements, students are granted a Diploma of Completion. Graduation is an exciting and big event at SMBS. It marks the beginning of a new chapter in each of the graduates' lives. Many guests and parents from all over the United States join us for this special time.
LIST OF COURSES
Biblical Studies
Bibliology
Survey of New Testament
Survey of Old Testament
Hermeneutics
Doctrinal & Historical Theology
Biblical Theology
Apologetics
Angelology & Demonology
Pneumatology
Church History
Ecclesiology
Eschatology
Christian Ethics
Christian Psychology
Missions & Evangelism
Methods of Evangelism
Personal Evangelism
Practical Missions Prep Course
World Missions & Church Planting
World Religions
Ministerial Studies
Foundations of Leadership
Homiletics
Spiritual Formation
Preparation for Ministry
Christian Counseling
Effective Ministry in Postmodern Society
Prayer & Fasting
Electives
Children's Ministry
Youth/Teens Ministry
Marriage and Family
Drama Ministry
Choir
Fund Raising methods
Practical Ministry Courses
Street Evangelism
Homeless Shelter Ministry
Jail Ministry
Good Deeds Ministry
Children's/Teens Camp Internship
Missions Trip
*Courses might not be offered based on instructors availability.
Student Services
Our goal is to help you grow spiritually, obtain a firm foundation, and develop a strong love for God and people. While going through this growing process and adapting to a new environment far from your family, it is our sincere desire that you would feel supported and encouraged.
Counseling/Advising
Throughout the learning process, there might come a time when you will be in need of advice, encouragement, or counseling of a spiritual leader. We would like you to know that there are trustworthy people available to listen, offer support, and pray for you individually.
Fundraising Classes
Often you wonder where will you get finances to go on a mission trip. Besides praying for God to provide, you will be able to attend classes that will show you numerous effective methods that will enable you to raise money for your missionary trip, your group and specific missionary projects.
Financial Assistance
One excellent way to receive individual financial assistance of up to $2,000 is to study the Word of God and participate in the Victory Bible Quiz. First place winners receive $1,300 and second prize winners receive $700 that can be applied towards their missionary trip.
The second option is to apply for a scholarship. If you have a strong desire to attend SMBS yet do not have the resources to do so, we would like to offer you the opportunity to apply for a scholarship by filling out a Scholarship Application. There are a limited number of scholarships available and will be based on financial need, your goals, recommendations, and application info. Applications are available until November 30th before the school semester.
Live Streaming
Don't forget to let your family and friends know that they can see you online weekly by watching our church services and SMBS special events. The Living Stream Church website is: www.lscjax.org
Orientation
Orientation is mandatory for all enrolled students. The purpose of orientation is to thoroughly familiarize the students with the program, our policies, schedules, extracurricular activities, special events and staff. Orientation time and date is located on the admissions tab. Duration: 2 hours.
Student Life
Student life is an unforgettable time! We would like for you to feel welcome and comfortable in a new city, state, church and living arrangement. Below you will find some important information about your stay in Jacksonville.
Housing
SMBS rents houses that we use as dorms where a groups of students live together. The houses are specially prepared, furnished, and equipped to ensure a comfortable living experience.
You may provide us with a preference, but ultimately your placement will be determined by the administration. Upon your arrival, your lodging info including the address and roommate(s) will be provided.
Transportation
We strongly recommend that you bring a vehicle so that you can be more independent and are able to serve others. You can still come to SMBS even if you do not bring a car, and we will assign you to a roommate that has one or provide you with transportation for the school term. If you are able to bring a vehicle and willing to drive other students to and from school, you will receive a $200 discount that applies towards your tuition (limited discount spots available).
However, if you specify that you will be bringing your car but your circumstances change, and you are no longer able to do so, you MUST notify the school administration immediately.
Meals
Included in the tuition cost are two full meals, breakfast and lunch, which will be provided in school Monday to Friday. Students are responsible for their own dinner and all meals on the weekends. Each dorm house has all necessary utensils and kitchen equipment to prepare meals. There will also be some meal expenses on choir tour.
Arrival Info
Student arrive starting Monday before orientation. There will be an SMBS representative waiting to greet you no matter how you arrive to Jacksonville.
If you are arriving by airplane, you must email us your itinerary. We do not accept any verbal arrival info. Please make sure that the date, time, airline company and flight number are included. A school representative with an "SMBS" sign will greet you at Jacksonville International Airport (JAX) and take you to your place of lodging.
If you are arriving by car, contact a SMBS representative and you will be given the dorm house address.
Rules and Regulations
The following rules were designed so that each student is aware of the expectations that we place on them as they prepare themselves for Christian ministry.
SMBS staff is concerned not only with academic performance but also with the Christian character development of each student. Please carefully read over and familiarize yourself with each rule before applying to SMBS.
General
1. All students are required to obey the school's rules, regulations, and administration.
2. As Christians, students must respect the upbringing, views and opinions of others.
3. Students are required to provide the administration with a written explanation for any absence from class, which is to include a specific and acceptable reason.
4. All students are required to be punctual and arrive on time to all in-school and after-school activities and events.
5. Students are required to attend:
       a. ALL in-school and after-school activities
       b. Attending the scheduled local church, either Living Stream Church or Vision Church
6. Students will bear consequences for every complaint made against them outside of the school such as for misbehavior, inappropriate conversations, violation of dress code or any form of damages.
7. During the duration of the school semester, students are not allowed to work. This includes working full-time, part-time or remotely. Students are not allowed to take online classes unless authorized by administration.
Classroom
8. Students are not to disturb the discipline established by the instructor or by the administration.
9. Students are required to complete and submit all assignments given by the instructor or administration by the set deadline. Points will be deducted for all late submissions.
10. Cell phone / smart watch use is prohibited during class and church services.
11. Students cannot change their assigned seats in class without permission.
12. Leaving the classroom during class time is not allowed. Students will have 10 minute breaks between class periods and one hour break for lunch.
13. Eating is strictly prohibited in the classroom during lecture.
14. Class disruptions that are forbidden:
       a. Talking and disturbing others during lectures.
       b. Sleeping during lectures.
       c. Listening to music during class.
       d. Using ANY electronic devices during lectures.
15. Students are responsible for the cleanliness and upkeep of the school building. Those on duty are responsible for the general cleanliness of the classroom, kitchen, and restrooms.
Dress code
16. Students must abide by the following dress code in school and in church:
(1 Timothy 2:9)
Ladies
       a. Should wear casual attire that is appropriate in a professional office or church environment.
       b. Shirts must be long enough to completely cover your rear.
       c. Skirt and dress length must be below the knee length and may not have a high slit.
       d. Shirts must have sleeves. Absolutely no tank-tops, off shoulder tops, spaghetti straps or tube-tops for any activities, and in church.
       e. The neckline of any blouse or dress may not show cleavage.
       f. Hair must be kept neat, clean and well groomed.
Ladies are not allowed to wear:

       g. Destroyed pants or jeans (no rips, slits or torn)
       h. No leggings
       i. No jeggings
       j. No leather pants
       k. Extravagant earrings or jewelry, all jewelry must be dainty 
       l. No Shorts, Flip-flops, Slippers. 
Gentlemen:
       m. Should wear casual attire that is appropriate in a professional office or church environment.
       n. Hair must be kept neat, clean and well groomed, no longer than shoulder length. No ponytails, man buns or braids.
       o. Must wear jeans, khaki pants, or dress pants. Absolutely no sports pants, or ripped jeans.
Gentlemen are not allowed to wear:
       p. Absolutely no sleeveless shirts.
       q. Shorts, Flip-flops, Slippers.
       r. Absolutely no earrings
Both genders:
Throughout the semester, which includes school, school-related activities, church, at home or in the dorm house, students are not allowed:
       s. To have facial and/or body piercings
       t. To have unnatural hairstyles and colors
       u. Hats and headwear are prohibited indoors.
Students must abide by the following dress code for all church services. 
Ladies :
       v. Must wear a skirt or dress. The length must be below the knee length and may not have a high slit
       w. Shirts must have sleeves. Absolutely no tank-tops, off shoulder tops, spaghetti straps or tube-tops 
       x. No jewelry when on the stage
Gentlemen:
       y. Must wear dress pants 
       z. Must wear a polo or collared dress shirt
17. Every Friday, students are to wear the school t-shirt which will be provided.
18. Students are required to wear their own name tags every day during class and may NOT write on them.
Housing & Transportation
19. Every student is responsible for the upkeep and cleanliness of the room or dorm house, which they are provided to live in. If they live with a host family, they are to be respectful to the host family.
20. All students must arrive home no later than 11:30PM and not leave earlier than 5AM. Quiet hour is in effect at 12AM (midnight)
21. Student must spend the night only in their assigned housing arrangement. Spending the night elsewhere is allowed only with the consent of the administration.
22. Organizing gatherings or parties without the approval of administration is strictly prohibited.
23. The maximum number of guests that are allowed in a dorm house is 10. They are not to stay past 10 pm on any given day.
24. Irresponsible/illegal operation of a vehicle is strictly prohibited. It endangers not only your life but those around you.
Christian Morals
25. During the course of the school semester, students are not allowed to start dating. This only distracts from your studies and the purpose of being here.
26. Conduct that is strictly prohibited between ladies and gentlemen:
       a. Holding hands.
       b. Sitting on each other's lap.
       c. Hugging.
       d. Kissing.
       e. Giving massages.
       f. Swimming together.
       g. Drive together in a vehicle alone.
       h. Having sexual relations.
27. Behavior that is strictly prohibited:
       a. Use of vulgar words or expressions.
       b. The use of physical force in resolving arguments.
       c. Theft.
       d. Using or selling alcohol.
       e. Using or selling tobacco.
       f. Using or selling recreational drugs, vaping, e cigs or narcotics
       g. Getting a tattoo.
       h.  Getting any piercings.
28. Students are not allowed to:
       a. Listen to music or watch movies that contain crude or profane language, sexual and violent content.
       b. Visit pornography sites or inappropriate pages.
       c. Practice witchcraft.
       d. Play video games.
       e. Take SMBS vehicle out of Jacksonville.
i. Bringing a pet to the dorm house.
29. Cheating on exams and any other in-class or out-of-class assignments is strictly prohibited. Lying is unacceptable.
30. It is forbidden to post inappropriate pictures online during the school semester or missionary trip.
Financial Obligations
31. Students hold a financial obligation for any damages to school inventory, school or church property, place of lodging or school transportation.
32. The school does not bear any responsibility for medical costs associated with illness, medical condition, trauma, or automobile accident.
33. If a student withdraws from school for any reason or if the student is expelled, he/she will not receive a tuition refund.
Disciplinary Actions
34. If a student demonstrates inappropriate behavior, the school administration reserves the right to deny him/her of being part of an SMBS missionary team, and will not be responsible for any financial losses that may come as a result.
35. For every violated rule or regulation, the student will face appropriate disciplinary actions. Once the student receives a written warning, parents will be notified. The written warning will be permanently placed in the student's file. After receiving three written warning, the school reserves the right to expel the student without a tuition refund. Administration has the right to contact the student's home church leaders.
36. Remember that in the case of outright violation of Christian morals and Biblical principles with behavior such as fornication, deceit, theft, alcohol, tobacco and drug use, the administration reserves the right to expel offenders immediately, without warning and tuition refund.
Conditions to receive a Diploma of Completion
1. The average grade at the end of the program must be at least a C (70% out of 100%).
2. ALL assignments, exams, projects, practical experiences and forms must be submitted.
3. The school holds the right to withhold a diploma from any student who receives three written rule violations or is caught cheating on exams or assignments.
4. Tuition cost is paid in full.
WELCOME ALUMNI!
Each year we pray that we have successfully fulfilled our mission when our students graduate and become alumni who serve the Lord faithfully on mission fields or in their local churches. SMBS staff would like to continue to serve you, learn from you and minister to your needs as you continue to grow in the Lord. For this reason, we are committed to staying connected by providing resources that can strengthen our relationships.
REUNION:
There was a time when your lives changed more than you could even imagine. A time when you first met, you learned, you prayed, you sang, you became friends, you graduated, and you went on missions! Please plan ahead to join us for our next reunion that will take place 2024!
You don't want to miss out on the special weekend filled with many opportunities to reconnect with your classmates, administration, and friends!
https://smbs.org/programs/btc/
Alumni stories:
We would like to hear from you! Please email your story telling us where you are currently established and how you are utilizing your talents and passions that God has given you! Please email your story to info@smbs.org.
David Timoshenko
Broken Arrow, Oklahoma
SMBS Student 2008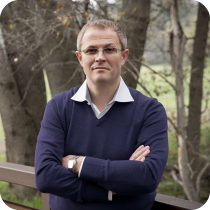 Aleksander Shevchenko
Sacramento, CA
SMBS Instructor
Billy Graham once said: "If I only had three years to live, I would dedicate two of those years to education!" I believe that education is a great privilege. I have always liked to learn and still continue to educate myself by spending a great deal of time reading. Therefore, I strongly recommend to always be a part of the education process especially to the Russian speaking guys and girls, brothers and sisters, particularly when there is such an outstanding school, with such an exceptional atmosphere and with distinguished teachers who come from different countries and states.
The teachers are goal oriented and dedicate their time to explaining Biblical doctrines, principles, and views. The knowledge gained, will expand your worldview and horizons. You will receive an immense amount of fascinating and valuable information, which you would not have been able to obtain if you remained in one, unchangeable atmosphere. In my vision, Slavic Missionary Bible School in Jacksonville, FL is a definite answer from God for our youth in the United States. For that, I thank God and also those that partake in this ministry with obedience to God.
Natalie Globak
Portland, Oregon
SMBS Student 2007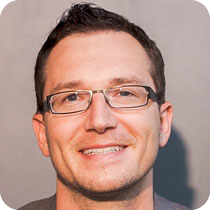 Roman Sheremeta
Parma, OH
SMBS Instructor
Young people need to be ready for the last days.
We live in the last days. These are the days in which evil has multiplied (2 Timothy 3:1-5) and we see how hard it has become for young people to remain faithful to the Lord. These are also the days in which God has promised to pour out His Spirit on young people (Acts 2:17). The question is how can we raise a young generation filled with His Spirit when there is so much evil in the last days? The answer is in the Bible: "How can a young person stay on the path of purity? By living according to Your Word" (Psalm 119:9). The knowledge of the Word of God is essential for young people who live in the last days. However, it is very challenging to train young people, especially in the modern world of technology and constant distractions. Nevertheless, for several years, the Teen Bible School (TBS) has been successful in reaching out to teenagers in the Slavic community and teaching them how to live according to biblical principles.
TBS provides a unique opportunity for teenagers to study the Bible in a safe environment under the supervision of excellent instructors and leaders. I have personally witnessed how God is using TBS to raise up a new generation who will be ready to face the challenges of the last days. Working with teenagers is not easy. However, while teaching the course of apologetics at TBS I was inspired by other instructors and leaders because I saw their passion for the Lord and full commitment to teach Slavic youth to obey the Word of God. At the same time, I saw the hunger of young people to learn about God and to know Him personally. Excellent instructors and eager students create a unique environment at TBS for a great learning experience. I believe students who choose to go to the TBS will be well prepared to face the challenges of this changing world.
Svetlana Gulchuk
Prokhory, Ukraine
SMBS Student 2010 / Full-Time Missionary
Viktor Koroteyev
Vancouver, Washington
SMBS Instructor
Is every student required to go on a missionary trip?
Site Administrator
2019-09-23T18:01:58-04:00
For SMBS:
We believe that this program is primarily focused on training and sending every student on the missions field, achieving what Jesus has called us to. We understand there are many factors that can make this difficult, so we look forward to making this goal achievable. To go on a missions trip as a student after graduation, a student needs to have a passing grade, and be in good standing with their disciplinary record.
Short term and long term missions trips will consist of traveling to countries such as Tanzania, Uganda, Kenya, Napal, Russia, Ukraine, Honduras, Spain, areas of Asia and throughout the US.
For IDT:
You can still attend IDT even if you are not able to go on a missionary trip; however, we highly encourage you to go in order to complete your experience.
Students will not be allowed to go if academic or conduct standards are not met. Mission interviews will be conducted and preference will be given to those that have a passion for ministry, have skills, and succeed academically.