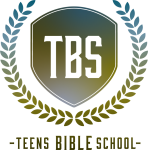 Mark Your Calendar: June 16
TBS Starts
About TBS
Registration for TBS 2024 is CLOSED!
Once registration is filled, you can be added to the waitlist: smbs.org/tbswaitlist

In today's hectic and technologically advanced times, many parents and church leaders are searching to help their teenagers develop a deeper faith in God and to ignite young hearts to serve Him. The faith of a teen greatly influences the outcome of the identity he/she develops; therefore, the vision of Teens Bible School is to reach out to this generation and assist them in:
Expanding their fundamental Biblical knowledge and building up faith.
Understanding the importance of staying pure.
Developing exemplary Christian characters.
Answering life's essential questions.
Providing a variety of activities, classes, and experiences that develop practical life skills.
Our Mission
Ephesians 6:11 NIV
"Put on the full armor of God, so that you can take your stand against the devil's schemes."
We strive to build up Christian faith by equipping our students with fundamental Biblical principles.
We aim to affirm right priorities and pure life style while showing a bright alternative to today's liberalism.
Teens Bible School 2024: June 16th – July 13th, 2024
Orientation: Sunday, June 16th 2024 at 4:00PM
Graduation: Saturday, July 13th 2024 at 5:00PM
Counselors
*Once you have submitted your application, you will receive a email from a TBS representative with further details.
Serving as a counselor plays a vital role in the life of each student. The most important way to influence teens is by being a Godly example and spiritual mentor for them. You will spend a lot of time answering questions, praying, and advising your group. In addition, you will:
Live with a group of 7-9 teenagers and provide 24/7 supervision.
Provide for basic needs such as cooking, transportation, laundry.
Attend all teen events, activities, field trips, and church services.
If you feel that God is calling you to serve and invest into young lives, you can fill out the Counselor/Volunteer Application.
Admissions
Registration for TBS 2024 is CLOSED!
Once registration is filled, you can be added to the waitlist: smbs.org/tbswaitlist
We are glad to hear your interest in our teens program!
We are able to accept 100 students in 2024.
Due to high demand, we are unable to accept second year attendees.
You need to take the following steps to register:
You must be between the age of 14 to 17, inclusively.
Fill out the Application to register. It is very important that all fields are completed. If your application is incomplete, it will not be processed.
Include a $50 non-refundable application fee.
Include a $400 deposit. This deposit will be applied towards your tuition. See Tuition Cost page for more information. Make checks/money orders payable to TBS.
*Please note: When you submit your application, your check will be cashed and card processed; however, this does not mean that you are accepted to TBS. In the event that you are not accepted, you will receive a full refund of your deposit. However, if you decide not to come to TBS after final acceptance and registration, you will NOT receive a refund. You will receive an official reply from the admission office by Feb 23rd.
All applicants will receive an official reply regarding the admission status by February 23rd.
Program Cost
The program cost is $1,500 + a $50 non-refundable application fee.
Due with application submission: $450 ($400 deposit and $50 application fee)
THE PROGRAM COST COVERS
Tuition
Housing
Utilities
Meals (breakfast, lunch and dinner Mon-Fri)
Events and Field-Trips
PAYMENTS BREAKDOWN
$50 application fee is non-refundable**
$400 conditionally refundable** deposit, counts towards program cost
$1,100 balance is due by May 17th (late fees apply*)
REMAINING BALANCE PAYMENT OPTIONS
Due date: May 17th at 1 pm EST
Check 

Checks payable to SMBS
The envelope must be postmarked on or before the due date above
Mail the check to TBS Admissions, 2016 Anniston Rd. Jacksonville, FL 32246
* LATE FEES:
$100 late application fee for applications submitted after January 1st, 2024
$200 late fee for payments processed after May 17th, 2024
** REFUND POLICY:
Application fee – non-refundable.
Tuition deposit after an official acceptance – non-refundable. Once you have been accepted to the program and you change your mind about attending or your circumstances change, you will NOT receive a refund of your deposit. In the event that your application is denied for various reasons, we will refund your tuition deposit in full.
Credit card processing fee – non-refundable.
Late application or late payment fee – non-refundable.
Payment plan fee – non-refundable.
TAX FILING:
SMBS program cost is not eligible as an educational institution to issue Form 1098 -T for a tax write-off.
Curriculum
Teens Bible School curriculum provides many opportunities for spiritual growth. In addition, it includes a wide variety of activities aimed at getting teens out of their comfort zones and developing practical life skills.
GENERAL ACTIVITIES
Class Lectures
Monday through Friday, outstanding instructors will teach three 40 minute classes a day geared at topics that concern teens today. Majority of the lectures will be in English.
Chapel
There is no better way to start the day than with chapel. Every morning, time is dedicated for worship, prayer, and encouraging testimonies.
Group Presentation
The class is divided into small groups and assigned a topic for their presentation. The last week of class, each group presents their topic using specific guidelines and creative methods with each student taking an active role in participation.
Counselor Hour
Throughout the week, discussion sessions are held with each counselor and their group. During this time, counselors connect with each teen on a personal level by answering questions that trouble them and investing in each of their lives.
Choir
All students partake in choir and attend weekly rehearsals where they are exposed to music appreciation and vocal training. The choir participates in local church events and graduation ceremony.
Drama Club
This class is unique because it enables students to express themselves in a different way. Important skills are taught through public speaking and sharing Biblical concepts during theatrical performance.
Team Building
These classes are filled with activities and games that teach teamwork and encourage everyone to work together.
Etiquette Classes
During these sessions, proper etiquette is taught with special concentrations for guys and girls. The instructor also elaborates on the men's and women's role in society using Biblical perspectives.
International Culture Classes
In this class, a new nationality is discussed at each session. Students have the opportunity to learn in-depth about cultures such as Jewish, Slavic, and French through their history, language, national costumes and even taste some of the features of their cuisine.
Community Outreach
Sharing the Gospel is not always an easy task especially for teenagers. With this in mind, we developed a class that presents methods and techniques for sharing the Gospel with people on the street.
Design Class
During this class, students are presented with basic elements of design. Their challenge is to create a unique layout for the TBS class t-shirt.
Sports
This is a weekend activity where everyone gets a chance to play sports, work together, and enjoy the outdoors.
ACTIVITIES FOR GIRLS
Cooking
Each girl has the opportunity to take part in a hands on cooking class. With an experienced cook as their guide, girls learn to make certain dishes and desserts from scratch.
Hair Design
This class is taught by stylists who will demonstrate the basic principles and techniques of hair design such as braiding, curling, and styling.
Crafts
Another creative hands on activity is the crafts class where girls are given the opportunity to create purses, shirts, cards, and much more under the instruction of an experienced designer.
Event Decor
Girls are also involved in event decoration and taught how to make centerpieces, place settings, table covers and other details of decorating. They then stage an event for their counselors as a way to show their ability and appreciation.
ACTIVITIES FOR BOYS
Woodshop
In this practical and hands on course, guys are taught basic woodworking skills and proper use of power tools.
Survivor
This class is not an ordinary experience. The instructor demonstrates basic survival skills by going out to a nearby forest and teaching how to start a fire, recognize poisonous plants, build shelters, and keep warm. Teamwork is also emphasized as tasks are accomplished.
Mechanics
In this class, guys are given an opportunity to work on an actual car. They replace tires, car parts, change oil, paint, and are given the thrill to drive stick shift.
Fishing
Fishing is a great activity that can be done at any age. Fishing takes little time and practice. Our team teaches students about fishing techniques through hands on experiences. The Jacksonville Beach Fishing Pier is a great accessible spot for fishing, where the fishing license is included in the admission.
Field Trips
TBS students not only have classroom experiences, they also get to go on class field trips. These unforgettable trips provide both an educational and entertaining experience. Below is a list of places that students have gone to in previous years.
Sight and Sound Theater (Lancaster, PA)
The Sight and Sound Theater is an exciting way to see a Bible story come to life. Students have the opportunity to experience the amazing performance filled with colorful costumes and professional actors. This captivating show leaves a lifelong memory.
White Water Rafting (Ocoee, Tennessee)
This trip includes rafting and sightseeing through the beautiful rivers and mountains of Tennessee. This is an exhilarating and breathtaking experience that is often rated as the group's favorite.
Six Flags (Atlanta, GA)
This is an amusement park where screams of excitement can be heard from every corner. It's a place where teens can get their energy out and experience rollercoasters like no where else in the U.S. At the end of the day, everyone has a blast and no one wants to leave.
Ginnie Springs (High Springs, Florida)
& Ichetucknee Springs (Fort White, Florida)
Here teens get a chance to swim, snorkel, and tube down rivers and bends of the beautiful Florida springs where a spectacular underwater world opens up with huge grottos and colorful fish. The group also enjoys sports, games, barbeque, and fellowship.
Ice Skating (Jacksonville, FL)
With Florida being so warm, it's always nice to get a little ice into the picture. Teens have the opportunity to go ice skating; a great place to cool off and enjoy each other's company.
St. Augustine Bike Ride (St. Augustine, FL)
St. Augustine is one of the oldest cities in the US and was the first European Settlement. Today, it is a tourist attraction with many shops, museums, historic buildings, and scenery. Teens ride bikes through this enchanting town.
Beach (Jacksonville, FL)
Everyone's dream is to swim in the warm waters of the Atlantic Ocean. This is a unique opportunity to enjoy the sun, water, and sand of the local beach.
* Field trip locations are chosen based on age group and availability of tickets.
Lodging & Transportation
Student life is an unforgettable time! We would like for you to feel welcome and comfortable in a new city, state, church and living arrangement.
Housing
TBS rents houses that are used as dorms where a groups of students live together along with their counselors. The houses are specially prepared, furnished, and equipped to ensure a comfortable living experience. There will be separate housing arrangements for the boys and the girls. Counselors will be always available to provide assistance with washing clothes, cooking, and any other basic needs.
Also, you may be placed in a host family with one other student where you will be given a room (a host family is Christian family from our local church). You may provide us with a preference, but ultimately your placement will be determined by the administration. Upon your arrival, your lodging info including the address and roommate(s) will be provided
Transportation
As the students arrive, their counselors take full responsibility to provide transportation to all needed destinations including class, activities, church, and stores. Pick up and drop off to the airport will also be provided.
Meals
Breakfast, lunch and dinner will be provided for each student at school during the week. Food will also be available at the dorm houses on weekends.
Rules and Regulations
The following rules were designed so that each student is aware of the expectations that we place on them.
TBS staff is concerned not only with academic performance but also with the development of Christ-like character. Please carefully read over and familiarize yourself with each rule before applying to TBS.
General
1. All students are required to obey the school's rules, administration and counselors. Students do not have the right to disturb the discipline established by the instructor, counselor, house leader or the administration.
2. As Christians, students must respect the upbringing, views and opinions of others.
3. Students are required to provide counselors with an explanation for any absence from class stating a specific and acceptable reason (acceptable reasons are determined by the administration.)
4. All students are required to be punctual and arrive on time to all lectures and activities and events.
5. Students are required to attend all in-school and after-school activities. Attending the scheduled local church is also mandatory.
6. The students will bear consequences for every complaint made against them by outsiders such as for bad behavior, inappropriate conversations, violation of the dress code, or any types of damages.
Classroom
7. Students are not allowed to go home during breaks unless given specific permission by the counselors.
8. Students are required to complete and submit all assignments given by the instructor or administration by the set deadline. Points will be deducted for all late submissions.
9. Electronic devices (Cell phones, smartwatches, etc):
Prohibited during class, activities and church services; to be used only during breaks. Once weekly cell phones will be off limits for the whole day. Having headphones in and/or using electronic devices during class. Every night at curfew, electronic devices will be stored away.
10. Students cannot change their assigned seats independently or without permission.
11. Leaving the classroom during class time is not allowed. Students will have 10 minute breaks between class periods and one hour break for lunch.
12. Eating is strictly prohibited during lectures.
13. The following is forbidden in a classroom:
Talking and disturbing others during lectures.
Sleeping during lectures.
Listening to music during class.
Using any electronic devices during lectures.

Having headphones in and/or using electronic devices during class.
14. Students are responsible for the cleanliness and neatness of the school building. Those on duty are responsible for the general cleanliness of the classroom and hallway.
Dress code
15. Students must abide by the following dress code in school and in church:
*Ladies remember that modesty is not only an ornament, but also a guard to virtue. (1 Timothy 2:9)
Dress Code for Ladies
Class Dress Code:
No

destroyed pants or jeans (no rips, slits or torn)

No yoga pants, leggings

or leather pants

No mini-skirts

No shorts

Skirts should not have high slits (longer than 2 inches)

Shirts must have regular length sleeves that cover up to the shoulder. No thin straps, tank tops, spaghetti straps or strapless shirts

The neckline of any blouse or dress may not show cleavage

Caps/hats are not to be worn inside the church building

Hair must be kept neat, clean and well groomed. 
Church Dress Code:
Must wear a skirt or dress. The length must be below the knee length and may not have a high slit.

Footwear: Girls are not allowed to wear flip-flops 

No jewelry when on the stage
Swimming/Outdoors/Field Trip Dress Code:
While swimming in the presence of boys, girls should wear a tank top and shorts over their bathing suit

The tank top and shorts should not be see-through when wet

When outdoors for physical activities – girls may wear shorts, capris or pants as long as the shorts are as long as their middle finger when the arms are extended down and against the body

Girls must have a pair of sneakers for physical activities that include running, climbing, etc.
Dress Code for Gentlemen
Class/Church Dress Code:
No

destroyed pants or jeans (no rips, slits or torn)

No shorts

No sports pants

No sleeveless shirts or tank tops

T-shirts should not have excessive writings or drawings

Caps/hats are not to be worn inside the church building

Church: boys must wear polos or dress shirts with a collar and dress shoes

No earrings

Hair must be kept neat, clean and well groomed, no longer than shoulder length. No ponytails, man buns or braids. 
Swimming/Outdoors/Field Trips Dress Code:
Swimming shorts are required – no swimming in undergarments

When outdoors for physical activities – boys may wear shorts or pants.  The shorts should be as long as their middle finger when the arms are extended down and against the body. 

Boys must have a pair of sneakers for physical activities that include running, climbing, etc.
16. Students are required to wear their own name tags every day during class and may NOT write on them.
Housing & Transportation
17. Each person is responsible for the general cleanliness of their assigned house, kitchen, bathrooms, closets and their bedroom.
18.Curfew:
Students are to arrive home no later than 10:30pm everyday and may not leave the house earlier than 6am. Lights out at 11:30pm.
19. Student must spend the night only in their assigned housing arrangement.
20. Organizing gatherings, parties or allow anyone to spend the night without the approval of administration is strictly prohibited.
Christian Morals
21. During the course of the school semester, students are not allowed to date. This only distracts from the student's studies and the purpose of being at TBS.
22. Conduct that is strictly prohibited between ladies and gentlemen:
Holding hands.
Sitting on each other's lap.
Hugging.
Kissing.
Giving massages.
Swimming together.

Go swimming without a school administrator present

Having sexual relations.
23. Behavior that is strictly prohibited:
Being anywhere without the counselors knowledge/approval.

Use of vulgar words or expressions.
Fights and the use of physical force in resolving arguments.
Theft.
Storing, using, distributing or selling alcohol, tobacco and other drugs
Irresponsible/illegal operation of a vehicle
Bullying, teasing or making fun of others
No video games or casino cards
24. Students are not allowed to:
Listen to music or watch movies that contain crude or profane language, sexual and violent content.
Visit pornography sites or inappropriate pages.
Practice witchcraft.
25. Cheating on exams and any other in-class or out-of-class assignments is strictly prohibited. Lying is unacceptable.
26. It is forbidden to post inappropriate pictures online during the school semester.
27. Students hold a financial obligation for any damages to school inventory, school or church property, place of lodging or school transportation.
28. The school does not bear any responsibility for a student's medical costs associated with illness, medical condition, trauma, or car accident.
29. If a student withdraws from the school for any reason or if the student is expelled, he/she will not receive a tuition refund.
30. For every violated rule and regulation, the student will face appropriate disciplinary actions. The student will receive a written warning and parents will be notified. The written warning will be permanently placed in the student's file. After receiving three written warnings, the student will be expelled from the school without a tuition refund. Student will be responsible for all charges associated with returning home early.
31. In case of outright violation of Christian morals and the Bible with behavior such as fornication, deceit, theft, alcohol, tobacco, or drug storage, selling or use, the administration reserves the right to expel the offender immediately without a warning.
Conditions to receive a Certificate of Completion
1. The average grade at the end of the program must be at least a C (70% out of 100%).
2. ALL assignments, quizzes, projects, practical experiences and forms must be submitted.
3. The school holds the right to withhold a certificate from any student who receives three written rule violations or is caught cheating on exams or assignments.
4. Tuition cost is paid in full.

Downtown Jacksonville
Jacksonville is the largest city in Florida by population and the largest city by area in the contiguous United States. It is located on the shores of the Atlantic Ocean in the northeastern part of the state. With warm temperatures throughout the year and dozens of beaches nearby, Jacksonville has unlimited recreational possibilities.
The city is divided by St. Johns River that flows through the city's downtown which is lined with skyscrapers and bridges.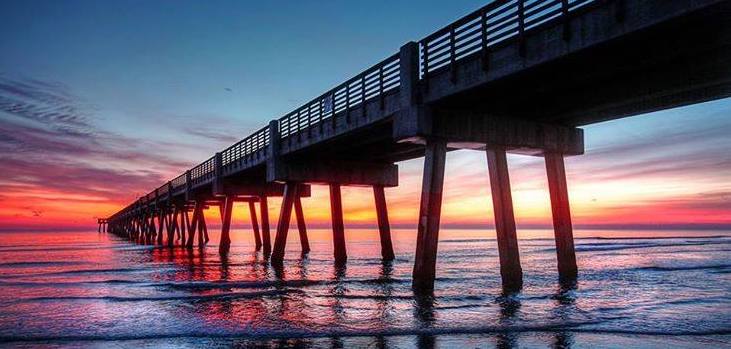 Jacksonville Beach Fishing Pier
The Atlantic coast of Northern Florida is a popular spot for surfing, swimming and boating. The Jacksonville Beach Fishing Pier is an accessible spot for fishing, with no license required.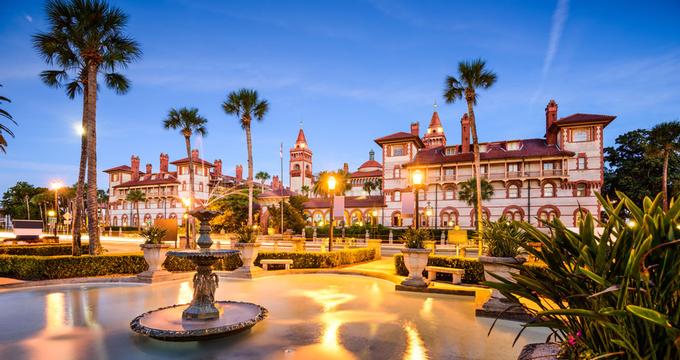 Downtown St. Augustine, FL
One of the closest most historical cities to Jacksonville is St. Augustine. It is located a short 45 minute drive south of Downtown Jacksonville.
This city is the oldest continuously occupied European settlement in the continental United States. Jacksonville is also about two hours away from Orlando, a popular theme park spot.
Is every student required to go on a missionary trip?
Site Administrator
2019-09-23T18:01:58-04:00
For SMBS:
We believe that this program is primarily focused on training and sending every student on the missions field, achieving what Jesus has called us to. We understand there are many factors that can make this difficult, so we look forward to making this goal achievable. To go on a missions trip as a student after graduation, a student needs to have a passing grade, and be in good standing with their disciplinary record.
Short term and long term missions trips will consist of traveling to countries such as Tanzania, Uganda, Kenya, Napal, Russia, Ukraine, Honduras, Spain, areas of Asia and throughout the US.
For IDT:
You can still attend IDT even if you are not able to go on a missionary trip; however, we highly encourage you to go in order to complete your experience.
Students will not be allowed to go if academic or conduct standards are not met. Mission interviews will be conducted and preference will be given to those that have a passion for ministry, have skills, and succeed academically.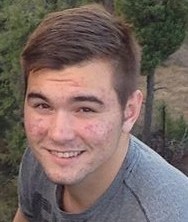 Daniil Markin
Denver, Colorado
TBS Student 2013
I can honestly say TBS was a very life-impacting experience, and so this one month managed to become the best month of my life. I've joined a family that I will never forget and have developed a relationship with God that will only grow stronger. One main thing that I noticed about TBS was that it is united! Unity brought out my personality and I got to know who I really am. It also brought all of us students together but not just towards one another but towards God; it's like a three way relationship that ended up being an unbreakable bond. The most important thing to note is that TBS brought me closer to God and made me realize that we were created by Him just to have Him love us. If you're planning to go to TBS or even thinking about it, don't think too long on it but ask yourself an important question: do you want to make your summer memorable? There's so much more but I can't tell you all of it because that will just ruin all the fun for you! Remember, you're only given one life on earth, make the best of it! Do something you wouldn't usually do. It might be scary to think about coming to TBS, but when you have to leave, the only thing you want to do is stay. Trust me, I know! Remember: nothing to lose, everything to gain. TBS, thank you for all you've done over that one month in my life. May God bless those who read this and all of TBS! Be blessed!
Alina Dyachenko
North Port, Florida
TBS Administrator
Teens Bible School, these three words together alone bring many questions to mind; teens in this generation? … going to Bible school? …what would they do there?
My name is Alina and 2013 was my second year on the administrative team at Teens Bible School. It takes months to prepare the curriculum and activities for the hundred teens, yet they are here for just one month and leave; however, it's always worth it. They come here with so many questions, seeking for someone to be able to listen to them and give them answers without judging them. They want to be acknowledged as adults, because they are not children anymore. Many of them come here searching for something that will fill a void that they didn't even realize they had, and this becomes an opportunity to show them that Jesus Christ can make them whole.
Something that stood out to me more than ever this year is that many of them hide behind this mask of apathy, when in fact they are really anxious to be involved. They want to be a part of something great but they need to be given that chance. When they are given the opportunity, they can preach, say testimonies and even lead worship and service. The responsibility lies upon our shoulders to help them grow in their spiritual walk, not just by telling them what they need to do but by giving them the chance to actually take part in it.