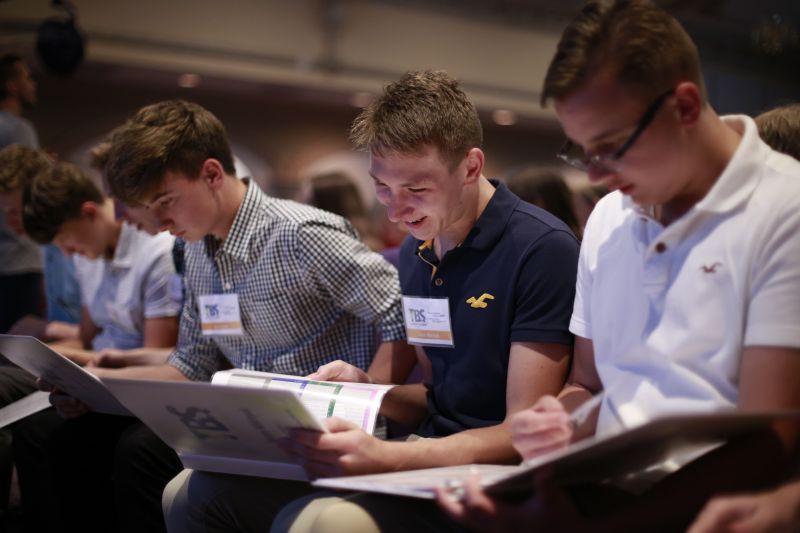 Week one of TBS came and went in a blur as 104 teen students arrived from all over the United States and got settled into their homes for the next month. In just one week many of these teens have already built God centered friendships that will last for a lifetime and encountered God in a new way through the classes they attend every day as well as the life changing prayers they get to take part in.
The first teacher of this TBS year was Andrey Sakhno who taught simple yet profound lessons where students got a closer look into the foundations of a faith that lasts a lifetime. With engaging lessons and personal testimonies, he was able to bring them into a deeper understanding of the importance of discipline in their christian lives and the impact it has on their walk with Christ.
Throughout this week students also got a chance to expand their comfort zones and even discover hidden talents in the various activities organized for them such as arts and crafts, cooking, driving, drama club and media classes!
To finish off this eventful week, they got to visit The Holy Land experience down in Orlando, FL where they walked through the exhibits presenting biblical history and experience the story of Jesus come alive to them through play performances.
Everyday brings new memories and we are looking forward to the next couple of weeks knowing that God is on the move in this place and these teens will leave transformed.